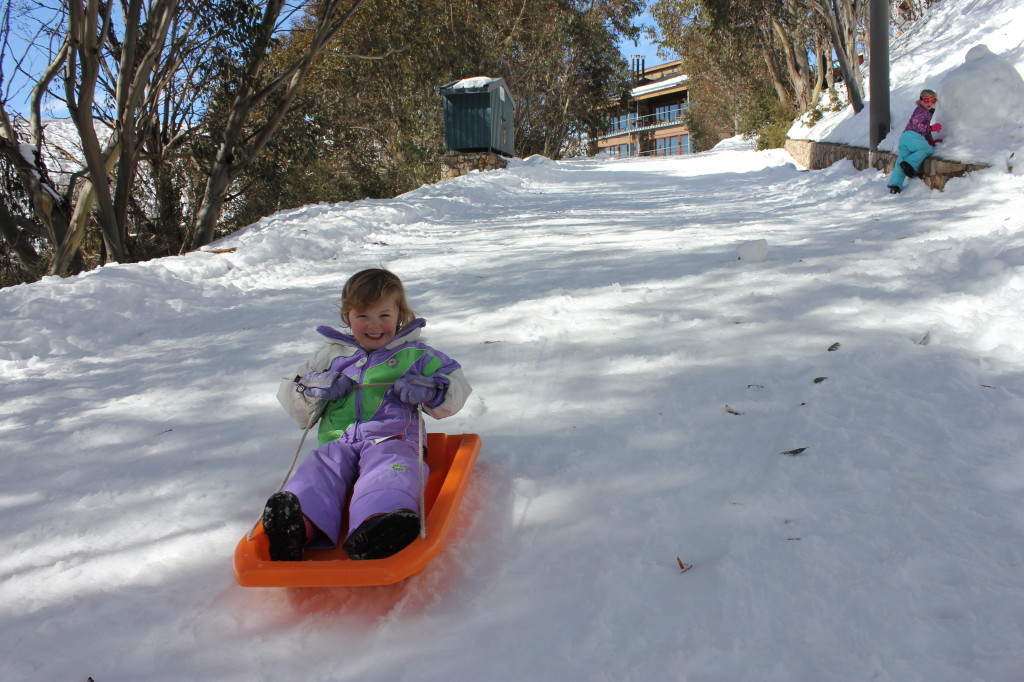 Activities
Chorki is also right in the thick of things at Falls Creek, Australia's only true ski-in ski-out resort.
Below is a taste of what you can see and do, whatever the season and whatever your inclination.
Further details can be found at: www.fallscreek.com.au.
Falls Creek
Downhill skiing and boarding
Falls Creek is Victoria's largest alpine resort, with 15 lifts and 92 ski runs. It also has the largest amount of skiable terrain in the state, at 450 hectares and the best snowmaking system, covering most beginner and intermediate terrain, served by the Rocky Valley Dam.
Cross country skiing
If you want to try something a bit different and experience incredible views of the Bogong High Plains and Kiewa Valley, cross country skiing may be for you.  Falls Creek has some of the best cross country terrain in the country, with over 65km of trails that are groomed and patrolled daily.  Falls is great for first-timers, with the well-equipped Nordic Bowl offering excellent beginner slopes and terrain.  Just up the road from Chorki the Falls Creek Nordic Centre at Windy Corner offers rental gear, lessons and hot food.
Night skiing
Chorki's home trail, Wombats Ramble lights up after dark on Wednesday and Saturday nights so you can keep on skiing or boarding from 6pm-9pm if you're keen.
Tobogganing
The toboggan slope is just up the road from Chorki at Windy Corner, near the Nordic Centre.  Tobogganing is great fun, especially for kids, so pack your toboggans or hire some from the Nordic Centre or from snowsport rental outlets throughout the village.
Snow tubing
Snow tubing is another fun activity for most age groups.  The Snow Tube Park is located in the Village Bowl, which is a 15-20 minute walk from Chorki.  Opening hours are 11am–8pm, so you can even go after dark.  You can book a half-hour session through Falls Creek Sports in the Village Bowl.
Snow biking
Snow bikes are a unique way to experience Australian snow.  They can be rented for one hour guided sessions during the day or nights when night skiing is in operation.  They're available for groups of minimum two and maximum four people.
What else?
The mind boggles with the number of activities on offer on and off the snow.  Here's some other ideas:
Bocce on the snow
Shopping
Great coffee and hot chocolate by an open fire
Day spa
Massage
Snow grooming tours, snow coaches and snow mobile tours
Snow bikes
Bungy trampoline
Pete the Snow Dragon shows
Night show spectacular
Snowshoeing tours
Summit sunset tours
Walking and hiking
Falls Creek is a stunning place to be in Summer, as many of our guests will agree.  Walking on the high plains surrounded by the beauty of the mottled snow gums and the bright wild flowers is a rare pleasure and a completely different experience to the thrills of the snow.  Once you've experienced the meditative quality of this unique landscape, you'll find yourself yearning to come back again.
There are a range of walks to enjoy, from the easy and flat Aqueduct Trail to more challenging day or overnight hikes across the Bogong High Plains.  All are within easy walking or driving distance from Chorki.
Mountain biking
Lots of people travel to Falls Creek in the Summer with their mountain bikes in tow.  There are loads of trails to choose from to suit different skill and fitness levels.  For example, rides range from the easy shared trails along the village aqueducts to more challenging trails that take in Pretty Valley and Howmans Gap.  Take the Summit Chairlift to gain access to some of Falls Creek's best cross-country trails.
Click here for more information.
Kids Club
If you threw a snowball from Chorki you'd probably hit Falls Creek's Kids Club, it's that close!  The Kids Club operates from the day shelter at Slalom Plaza, which is just at the bottom of Snowgums Lane.  There are activities for primary school aged children running every day from December 26 to January 30, including fishing, face painting, nature walks, cookie decorating, kite making and craft.
Summit Chairlift
It's exhilarating to experience a chairlift ride to the top of Falls Creek in Summer.  The views are incredible and once you're up the top you can choose from a variety of activities, such as sight-seeing, walking, hiking or mountain biking.
But don't be limited by this list – for full details see: www.fallscreek.com.au.