Chorki Ski Lodge
Chorki is a modern, ski-in, ski-out lodge in one of the best spots in Falls Creek, which today is Victoria's largest alpine resort.  Our ski lodge stands just metres from the village's major access lift, Falls Express, so guests can ski to the lift and ticket sales area.  At the end of the day you can ski back to the lodge door via the Wombat's Ramble home trail.
Chorki is just a short stroll to the mountain's popular cafes, bars, restaurants and supermarkets so, unlike other lodges, you don't have to worry about the inconvenience of oversnow transport.
Inside are nine modern, light-filled guest rooms with en suites suitable for singles, couples and families.  There is a large, well-equipped new kitchen and dining area that takes in stunning views of the mountains and Kiewa Valley – the perfect place to watch the sun set.  Two spacious lounge areas provide ample room to revive weary limbs in preparation for the day ahead.
Chorki is a communal club lodge with a manager in residence during the winter.  Our manager welcomes guests on arrival and will ensure your needs are met and that you have a relaxing and enjoyable stay.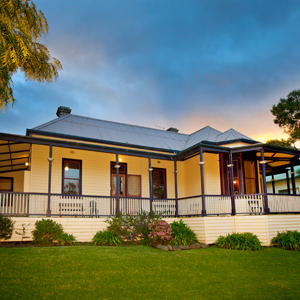 Springlea
Springlea is Chorki Ski Club's beautiful Victorian homestead in Lorne. Built in the 1880s, it is one of the town's historic homes situated one block from the beach and main shopping strip on Mountjoy Parade.
Inside are large living spaces with soaring ceilings, including a generous kitchen big enough to cater to several families at a time. A light-filled conservatory contains a long wooden table and is ideal as a breakfast room or to savor a meal at the end of a day by the beach.
Four bedrooms, each with en suite, cater to our members, friends and guests. They contain a range of sleeping options, including bunks, and single and queen beds, for families, couples and singles.
How we began
Chorki Ski Club is a co-operative formed more than 40 years ago by a group of teachers and friends who loved to ski.
Our 17 founding members wanted to provide comfortable skiing facilities for their families and friends.
So they built a ski lodge! One member designed Chorki while the others pitched in with hammers and nails, even though many barely knew one end of a hammer from the other. The job was completed quickly – barely six months after the ink had dried on the drawings the building was habitable and our members were hitting the slopes for the opening weekend.
Since then, our members have returned, year after year, bringing their children and now their grandchildren with them to enjoy all that this beautiful alpine environment has to offer.
As well as building a ski lodge, the club acquired a historic home, Springlea, in Lorne, Victoria's popular summer holiday town. Members have made many improvements to this fine home over the years. These include en suites in every room, a large new family room, an upgraded kitchen, a new glass-topped conservatory and landscaped gardens.
What makes us special
Chorki Ski Club is unique for a variety of reasons:
Family friendly
Our members are family oriented, so Chorki has always been a place where families can relax, spread out and enjoy themselves! Parents can cook and chat while kids are free to get to know one another and play for hours on end. This family friendly atmosphere is one of the reasons Chorki has endured and why families return to our lodge, year after year.
Cooperative
We are run as a cooperative, so our members have always been involved in the running of the club, attending regular working bees and volunteering for Board roles and other positions of responsibility.
Our members want to see the club succeed, so we run our cooperative with the professionalism of a business. For example, we have made improvements to both properties on a regular basis so that our members and other guests will continue to enjoy the time they spend at our properties. Also, our friendly booking officers, also members, always strive to ensure our guests have all they need for a wonderful stay.
Original members
Chorki has retained most of our founding members, so collectively we are proud of our history and of what we've achieved over the years. We want to see our children, and our children's children, keep the Chorki tradition going into the future.